An Independent Investment Advisor
Being a privately held partnership, we are able to ensure our purpose remains aligned with our clients' best interests. Our consistent focus on the long-term means we look beyond choppy markets and keep our gaze fixed on the horizon.
Our founding partners managed portfolios through many market cycles before establishing the firm in 1983. Their decades of experience taught them that buying stocks for the long term and with a price discipline offered two-fold benefits. Not only was there often greater mitigated loss during short-term market fluctuations, but also significant upside opportunity over at least 3-5 years.
Schafer Cullen's strategies and vehicles, which offer a broad geographic diversity, are available direct to US and non-US investors, or via global banks and financial advisors. Our capabilities have expanded but we retain our founder's original value investment philosophy in every portfolio we manage.
History shows that it doesn't pay to try to time the stock market, but there are times when risk levels have increased to a point where it is wise to have a safety net – like dividends.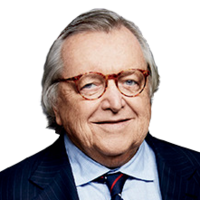 Jim Cullen
Chairman and CEO, Portfolio Manager
$23.1bn*
Assets Under Advisement
100%
Employee-Owned & Operated
*As at Jun 30, 2023